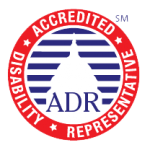 https://www.ssa.gov/people/veterans/100pt.html
Starting March 17, 2014, veterans who have a VA compensation rating of 100% permanent and total (P&T) may receive expedited processing of applications for Social Security disability benefits.
What do I need to know about the VA and Social Security programs?
Both Social Security and VA pay disability benefits. However, their programs, processes, and criteria for receiving benefits are very different.
A VA compensation rating of 100% Permanent and Total does not guarantee that you will receive Social Security disability benefits. To be approved for Social Security benefits, you must meet Social Security's definition of "disability." To be found… Continue reading →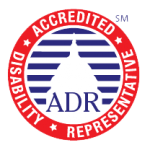 Social security identifies a traumatic brain injury (TBI) under Listing 11.18. A TBI may result in neurological and mental impairments with a wide variety of posttraumatic symptoms and signs. The rate and extent of recovery can be highly variable, and the long-term outcome may be difficult to predict in the first few months post-injury.
Generally, the neurological impairment will stabilize more rapidly than any mental impairment and is why the look back period is 3 consecutive months. Sometimes a mental impairment may appear to improve immediately following TBI and then worsen, or, it may appear much worse initially but improve… Continue reading →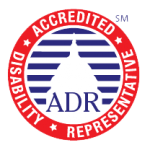 1.      Tell all your doctors about all your symptoms.  If you have depression and you go to your primary doctor or a referral to a specialist, fill out a health questionnaire, and check NO, you do not have any mental health problems; it makes you look less believable.
2.      Tell all your doctors about all your symptoms.  Social Security disability is a system based on medical problems and how these medical problems affect your ability to work – full time.  This means that Social Security puts a lot of weight on… Continue reading →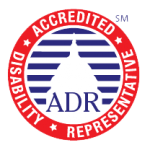 Avascular necrosis, or bone death (osteonecrosis), happens when an area of the bone does not get enough blood supply. Avascular necrosis causes small breaks throughout the bone structure that can eventually lead to fractures. The hips are a common place for avascular necrosis to occur.
Excessive consumption of alcohol, sickle-cell anemia, trauma to the area, or the long-term use of some steroidal medications can all cause avascular necrosis.
The symptoms of avascular necrosis are pain in the joint, reduced range of motion, and stiffness, and vary in intensity depending on the stage of the disease. Some patients feel no pain… Continue reading →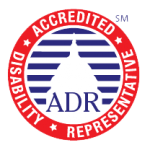 What is the purpose of the Social Security Disability /SSI Medical Exam or CE?
In a fairly large percentage of cases, a person filing for disability benefits with the social security administration (in either the social security disability program or the SSI program: claims in either program are evaluated in exactly the same manner) will be notified that they have to go to a scheduled appointment for a medical examination, or a psychiatric examination, or psychological testing. These exams are known as consultation examinations and are referred to by disability examiners, disability respresentatives, and disability hearing judges as a C.E.… Continue reading →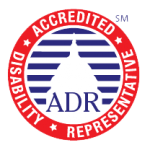 Polycythemia vera (PV) is a type of blood disorder which causes the bone marrow to overproduce red blood cells. The condition sometimes also causes the body to produce too many platelets and white blood cells. These disorders cause the blood to thicken, which leads to a number of adverse conditions.
Because PV causes the blood to thicken, it can cause blood clots. The blood thickening caused by PV causes the blood flow to slow down. In some cases, the blood takes twice as long to circulate through the body than it would in a healthy body.
There is no cure… Continue reading →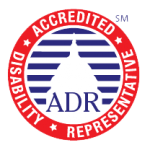 President Trump's 2018 budget would make it harder for millions of people with disabilities to afford the basics — food on the table, a roof over their heads, and access to health care. It cuts $72 billion over ten years from disability programs, including Social Security Disability Insurance (SSDI) and Supplemental Security Income (SSI). And it would gut Medicaid, food assistance, and housing vouchers, compounding the hit to people with disabilities.
Here are the details:
The budget breaks the President's promise by cutting the Social Security benefits hard-working Americans have earned. Workers pay into Social Security… Continue reading →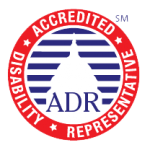 According to the National Institute of Neurological Disorders and Stroke, Lyme Disease is caused by a bacterial infection resulting from the bite of a tick that is very small and often escapes detection. While Lyme Disease can be overcome in its earlier stages, chronic Lyme Disease is not so easy a foe to beat. The bacterial organisms infest the brain of the afflicted and cause symptoms that have made Lyme Disease very hard to diagnose as these symptoms mimic those of Multiple Sclerosis and even some kinds of cancer.
"Neurological complications," continues the NINDS, "most often occur in the second… Continue reading →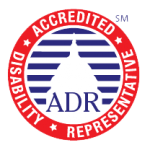 Sjögren's syndrome is an immune-mediated disorder of the exocrine glands. Involvement of the lacrimal and salivary glands is the hallmark feature, resulting in symptoms of dry eyes and dry mouth, and possible complications, such as corneal damage, blepharitis (eyelid inflammation), dysphagia (difficulty in swallowing), dental caries, and the inability to speak for extended periods of time. Involvement of the exocrine glands of the upper airways may result in persistent dry cough.
Many other organ systems may be involved, including musculoskeletal (arthritis, myositis), respiratory (interstitial fibrosis), gastrointestinal (dysmotility, dysphagia, involuntary weight loss), genitourinary (interstitial cystitis, renal tubular acidosis), skin (purpura, vasculitis),… Continue reading →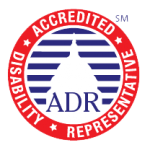 Tell all your doctors about all your symptoms.  If you have depression and you go to your primary doctor or a referral to a specialist, fill out a health questionnaire, and check NO, you do not have any mental health problems; it makes you look less believable.
Tell all your doctors about all your symptoms and any medication side effects.  Social Security disability is a system based on medical problems and how these medical problems affect your ability to work – full time.  This means that Social Security puts a lot of weight on what is written… Continue reading